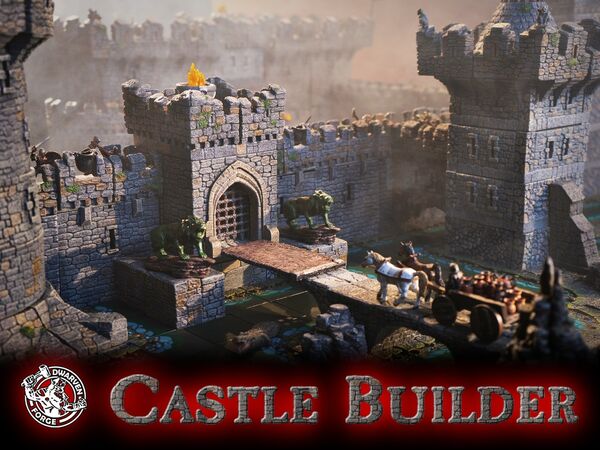 The Castle Builder System Kickstarter ran from March 6, 2016 through March 30, 2016.
1,688 backers pledged a total of $1,781,763
Delivery was expected in January 2017 however due to some production issues and the Chinese New Year it was delayed to May 2017.
Castle Builder Set Pricing History
* SKUs also have a "-P" or "-U" at the end. The "-P" means "Painted", "-U" means "Unpainted."
Example: WDP-P is a painted Window Dressing Set.
Ad blocker interference detected!
Wikia is a free-to-use site that makes money from advertising. We have a modified experience for viewers using ad blockers

Wikia is not accessible if you've made further modifications. Remove the custom ad blocker rule(s) and the page will load as expected.